Brioni islands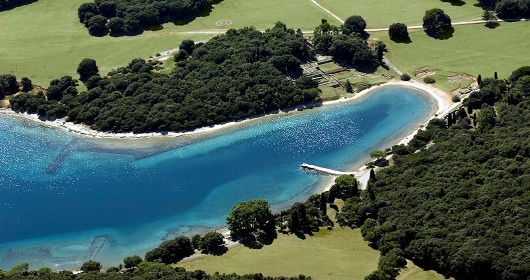 Brioni are for many a 'heaven on earth' and the concept of luxury and glamor. The are located west of the Istrian shoreline, consisting of 14 islands and islets. One legend says that at one point the angels gathered the remains of the Garden of Eden, so that they stay, protected by waves, as a reminder to the human race.
Although historically they were held by Venetiants, Brioni as we know them today are the work of Paul Kupelwieser, an Austrian magnate who in the 19th century bought the whole island and made it an exclusive place of the former Austro-Hungarian Riviera, where the European aristocracy struggled to be seen.
Here you can find a real sense of untouched nature and you will not be suprised to see animals grazing peacefully as if they had never seen a man.
That is one of the reasons that the slogan "The Mediterranean as it once was" can best be applied to this national park.