Activities and attractions

Cycling
From the macadam field trials ideal for mountain bikes to the asphalted roads for family sightseeing, cycling in Croatia offers huge variety of ideal trails for everyone's taste.
Istra by bike: The route of the former railroad Parenzana has been turned into a real attraction for hikers and bycicle riders. If you pass at least over a part of its 78 km route, you will be thrilled by its tunnels, bridges and viaducts, as well as by its beautiful woodlands and you will surely remember for long its picturesque small towns atop the hills among whose town walls you can taste some most delicious regional specialties.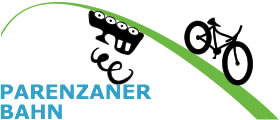 Golf
Although it has traditionally been considered to be a sport for the richer classes, golf has recently become popular in Croatia. More and more people are choosing it as their ideal form of recreation and relaxation in natural surroundings. Although Croatia at the moment doesn't have an 18 hole golf course, asides from the one in Brijuni National Park and a few private courses, as well as a few smaller 9 hole courses, it aims to become a significant golfing destination on the eastern Adriatic due to its ideal countryside and gentle climate.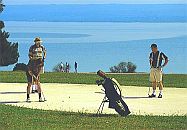 Horseback riding
The most famous horse riding centers in Croatia are found in Slavonia, Istria and Dalmatia. From small family farms to modern horse centers with riding schools, expert teaching and the increasingly popular therapeutic horse-riding, as well as the very famous traditional equine competition, the famous Sinj Alka, Croatia offers a lot of things for riders. In Đakovo – Slavonia you can discover the state horse farm, which has the well-known Lipizzaner horses that have been bred here since the 13th century.
Canoe
Did you know that canoeing is a tradition that has been going on for centuries here? Traditional Croatian canoes, which are called "trupice" are used for fishing and transportation on the river Neretva delta even today.They are suitable for family and group excursions, and on a canoe trip with a guide you will be led past lots of castles and fortresses such as Trakošćan, Ozalj and Dubovac na Kupi all the way to Radmanove mlinice [Radman's mills] on Cetina or the old mills of Krka. A wonderful sight awaits you on the island of Visovac with a monastery that sits uniquely in the middle of a lake, which has been formed by the river Krka.
Kayak
Whether it is an exciting river adventure or a more peaceful sea kayak voyage you are after, Croatia's waters offer great potential. Despite the fact that the rivers' water levels are more suitable for experienced kayakers in spring, whilst the summer lows are recommended for beginners, almost all the rivers offer a variety of levels of difficulty. With the Dobra, Mrežnica, Una, Kupa, and Korana in the north and the Cetina or Zrmanja in the south that sit in the middle of National Parks, a trip on a kayak offers many undiscovered sights.
Flying
Meeting in clubs and private flying schools, Croatian flyers and paragliders offer organised tours and international competitions. You can fly in a balloon from Medvednica towards Hrvatsko zagorje, Samoborsko gorje and Žumberak all the way towards Slavonia. The peaks of Učka and Ćićarija in Istria, Gorski Kotar, Velebit, Mosor and the mountains of Dalmatia's hinterland are also suitable for paragliding, as are southern destinations such as Biokovo, Rilić and the peaks on the islands of Krk, Brač and Hvar.
Sailing and nautics
66 islands, 652 islets, 389 rocks and 78 reefs are more than a thousand reasons to fulfil anyone's nautical dreams. The ideally laid out islands, that are separated by no more than 10 nautical miles and about 1500 bays and ports, makes the Croatian Adriatic equally as ideal for sailing under full sail as it is for cruising on motor boats. 56 modern marinas with around 16,000 wet berths and 5,500 dry berths are available all year round. In the majority of these marinas it is possible to hire a yacht and organise professional sailing courses.
Diving
The developed relief of the underwater world that is around 50 metres deep in the north reaches to around 250m near Palagruža, and not far from Jabuka it reaches depths of around 1300m. Experienced divers in search of attractions like attractive endemic flora and fauna species of the Adriatic or sunken Roman galleons and naval ships can go on organised tours. Beginners are offered the possibility to go on a variety of professional courses and diving schools.
 
Mountaineering
Croatia is a land with many hiking trails. Beginners can already start near Zagreb, Ogulin, Rovinj, Pazin, Split and Omiš, and then there are the heights on the islands of Mljet, Brač and Vis. Passionate climbers can choose from over 400 organised mountain trails, some of which are the most demanding in Europe. Top destinations await on Paklenica, Velebita, Učka, Dinara, Mosor and Biokovo amongst which the 350 m cliff face "Anića kuk" is Croatia's greatest attraction.